Rail Holidays 2016/2017
Train Holiday Promotions
2017 Cruising By Rail Early Booking Offer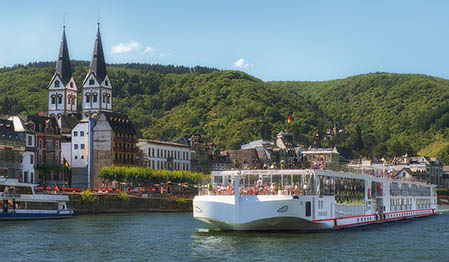 Save up to £300 per person when you book selected 2017 Cruising by Rail holidays on or before 31st October 2016.
---
2017 WorldWide Early Booking Offer EXTENDED
Save up to £350 per person when you book selected 2017 WorldWide holidays on or before 16th August 2016.
---
About Train Holidays
The train holiday is enjoying something of a renaissance; year on year its popularity grows.
And with good reason. Rail travel is a fun, relaxing way to see new places, experience new things. A social, communal holiday that blends guided touring with time to savour for yourself if you so desire. What's more, train travel represents an environmentally friendly way to see the world. What better way to take in the wonder of a new country, new location, than by relaxing in your seat looking out at the ever changing scenery as the train cuts through the countryside and cities; taking in the mountains, rivers, forests or skylines; to look with wide-eyed wonder at new places, different wildlife, amazing landscapes.
Train holidays offer you the chance to explore some of the world's most breathtaking areas with spectacular scenery that will stay with you for a lifetime. An opportunity to wind your way through Europe, historic cities, the great lakes of Italy or the snow-capped beauty of the Alps or maybe to head further afield, to follow in the footsteps of Casey Jones on the American railroad; from the greenery of the east, the cornfields and the plains of the Midwest, into the Rockies as you head to the warm pacific shores.
Or perhaps you prefer to explore a little closer to home – check out our wonderful tours through Britain, recreating the style and slow pace of the age of steam as you meander through the beauty of the Yorkshire moors, the Welsh mountains, Scottish Highlands or Lake District.
It may be a hark back to older times, but for many, a train holiday represents a new, wonderful experience that will have you craving for more.
Escorted Rail Tours Worldwide
---
A railtour is a special train which is run in order to allow people to experience rail travel which is not available using timetabled passenger services. The 'unusual' aspect may be the route of the train, the destination, specific sections of railway track (for example, freight-only lines), the locomotive hauling the train, the rolling stock (passenger carriages), or any combination of these. Organisers may own or hire locomotives or rolling stock, or tours may be organised by railway management or other bodies outside the railway fraternity. Perhaps the most famous railtour in England was the Fifteen Guinea Special, the last steam hauled main line train run by British Railways.