Austria & Germany Rail Holidays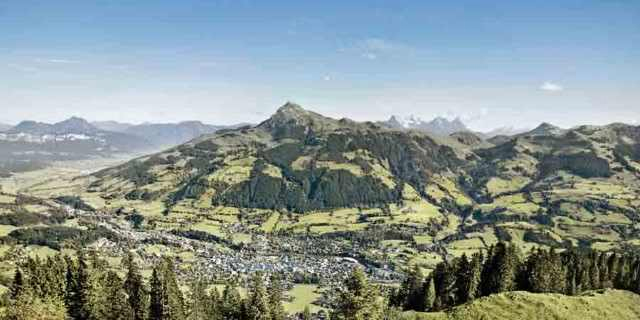 A selection of our best selling Austria & Germany tours
Discover the stately architectures of Berlin, and Vienna and immerse yourself in the endless views of Austria's Lake District on our incredible tours around Austria and Germany. For some fantastic rail, venture forth in the Harz Mountains of Germany on board the Brocken and Selketal Railways.
11 Days from £1,295PP
Explore the amazing capital cities of central Europe. Discover the region's rich heritage of art, history and culture, and savour its world-class castles, palaces and museums, from Berlin to Budapest.
10 Days from £1,245PP
A wonderful opportunity to savour the majestic glories of three of central Europe's great imperial capitals. Contrast Vienna's elegance with Prague's unique charm and Berlin's history on a ten-day tour by rail.
9 Days from £1,275PP
Delight in the contrasting landscapes of the Austrian Tyrol as you enjoy all-inclusive accommodation from your base in Oberndorf. Discover the joys of Salzburg and take a journey on the Zillertalbahn Railway.
6 Days from £895PP
Travel the Harz Mountains, the highest range in northern Germany, by train on the Brocken and Selketal Railways for scenic journeys through spruce woodland and narrow valleys.
Discover the fairy tale beauty and enigmatic mystery of some of Europe's finest countries with Great Rail Journeys. Marvel at German castles, fall in love with Austrian mountains and venture into vibrant Eastern European cities, travelling on some of the most scenic, panoramic and efficient railway networks in the world. The majesty of central and eastern Europe awaits!
7 days from £1,215PP
Experience the beautiful Black Forest from the popular resort of lakeside Titisee, set amidst lush green meadows and pine-clad hills. A boat cruise and steam train journey through scented woodlands make for a wonderful holiday.
6 days from £775PP
Discover one of Germany's most picturesque regions. Historic Trier, picturesque Cochem and charming Bernkastel are highlights on a tour that samples the best of meandering Moselle as well as a journey along the Rhine.
10 Days from £1,315PP
Discover two of Germany's most picturesque regions on this fantastic two-centre holiday. We explore the half timbered villages and stunning peaks of the Harz Mountains by heritage railway before visiting the stunning Rhine Gorge, where the legendary Lorelei Rock still casts its spell.
10 days from £1,515PP
Explore the mighty Austrian Alps on this wonderful tour to one of Europe's most scenic and alluring countries. From our base in the enchanting Tyrolean town of St Johann, we discover the majesty of this Alpine wonderland.
10 days from £1,995PP
Combining the magnificent cities of Salzburg and Vienna with some of Austria's most scenic railways is the recipe for a truly wonderful tour. Add to this a scenic river cruise through the stunning Danube valley of the Wachau and a 'Sound of Music' tour, for an unforgettable Austrian holiday experience.
15 Days from £3,815PP
The wild and rugged Alps are home to some of the world's most magnificent landscapes. On this marvellous tour we discover the incredible attractions in three of the countries around the towering peaks - from the German city of Munich to the beautiful Austrian Lakes and Switzerland's superb mountain railways.
Tour Itineraries: