City Breaks 2022/2023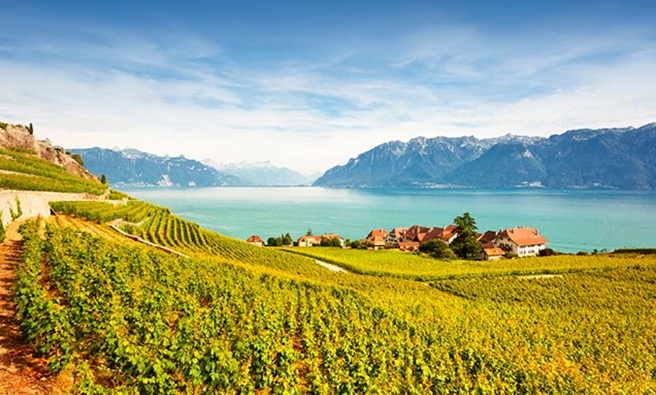 City Breaks with a Difference
Explore beyond the usual city break destinations and sink your teeth into the fascinating history of medieval Carcassonne, discover the fantastic food and Roman remains of Avignon and Provence, journey through the Alps aboard the Mont Blanc express or soak up the sun on the French Riviera. With all your travel, excursions and many meals included, these small group holidays are a sure-fire way to get your dose of European culture. Say goodbye to airport shuttles and travel to the heart of the most happening cities in Europe. Hop on in Berlin. Hop off in central Prague, ready to explore straight away. It's that simple.

7 Days from £1,495PP
A destination that inspired Vincent Van Gogh, this region of France oozes history, charm and culture. Staying in delightful Avignon, explore Roman ruins, cruise the Rhône and sample regional flavours at Châteauneuf-du-Pape.

7 days from £1,695 per person
From timeless vineyards and sun-drenched hills, to imposing Cathar castles and historic abbeys, join us on a remarkable tour showcasing the very best of Languedoc. We explore the iconic walled Cité of Carcassonne, enjoy an excursion to Toulouse, and immerse ourselves in local market life.

7 days from £1,795PP
Discover the idyllic scenery of Switzerland on this holiday spent visiting verdant vineyards and Château de Chillon as well as Lake Geneva and journeying on the Mont Blanc Express.

7 days from £1,495 per person
Uncover the secrets of the French Riviera, from the wonderful hilltop towns of fragrant Provence, to the chic resorts of glamorous Monaco on this exciting exploration of Nice and the Côte d'Azur.

11 days from £1,299 per person
Explore Berlin, Prague, Vienna and Budapest, discovering the region's rich heritage of art, history and culture while savouring its world-class castles, palaces and museums.

13 days from £2,295 per person
Journey across four countries - and centuries of culture and history - as you discover the cosmopolitan cities Vienna, Budapest, Prague and Berlin by rail.