Northern Lights Holidays 2022/2023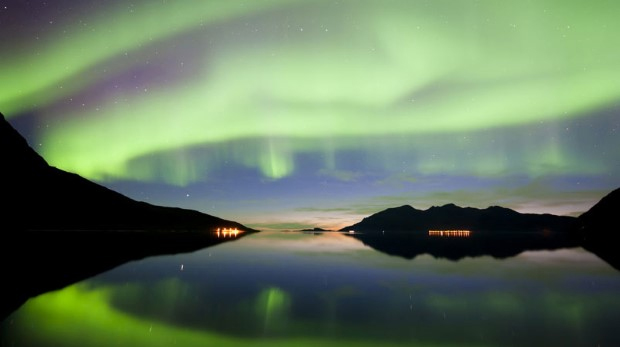 Northern Lights Rail Tours
Experience the Phenomenal Northern Lights
Scandinavia's magical Northern Lights occupy a very lofty spot on many people's travel goals, and with good reason. This stunning natural phenomenon is caused by collisions between electrically charged particles entering the earth's atmosphere from the sun, creating a captivating natural light show best seen within the Arctic Circle.
Discover the magic of Norway and Sweden as you chase the incomparable Northern Lights and enjoy an unforgettable husky-hauled sleigh ride through the snow.
Picture it: a holiday spent gazing in awe at the kaleidoscopic dance of the Northern Lights, sipping a drink in a glittering ice bar, and taking a husky-hauled sleigh ride through landscapes scenery plucked straight from a Christmas card. You'll also enjoy a wonderfully scenic journey on the Ofoten Railway and so much more! Sound tempting?

On this remarkable adventure, explore Norway and Swedish Lapland, journeying to the far north to seek out the magical Aurora while travelling on some of world's most scenic railways.
10 Days from £2,395PP

6 days from £1,599 per person
Soak up the delights of Norway and Sweden as you take a husky-hauled sled ride, chase the Northern Lights, and ride the world's most northerly railway.