Japan Train Holidays 2022/2023

From its rose-hued blossoms and serene temples to its sleek trains and dazzlingly modern cities, Japan is as diverse as it is captivating. Take a look at our rail adventures below and discover Japan for yourself. Traditional tea ceremonies, futuristic skyscrapers, Shinto shrines - Japan is a land of fascinating contrasts that will be on many a 'dream destination' list after the 2021 Olympics.
Japan Train Holidays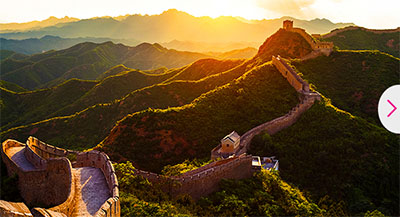 Take city tours of Kyoto, Tokyo, Beijing & Shanghai, see the snow-capped Mount Fuji from Hakone National Park, visit the Forbidden Palace, Tiananmen Square, the Great Wall of China and more.
From £2,499pp - 15 day Rail Tour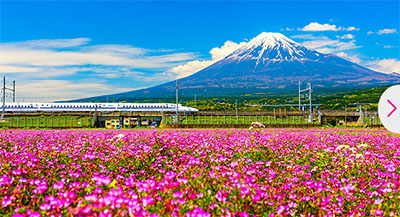 Journey the length of Japan on six spectacular train rides. Enjoy majestic views of Mt Fuji from Hakone and explore the magnificent Matsumoto Castle. Take a full-day tour of Tokyo, visiting shrines, temples and shopping districts and experience traditional Japan in Kyoto.
From £4,099pp | 14 days

13 days from £3,775 per person
Ancient ceremonies meet 21st century technology in this astonishing country of contrasts. This fascinating tour goes a long way to interpret the mystery of Japan as we cross the country on high-speed bullet trains.
Disclaimer: All prices are 'from' prices, they may not be available on every date. *Please refer to the tour itinerary regarding excursions and entry fees. Lead-ins are based on the best value flight and airline available at pricing and include all available discounts. Prices are per person. Other durations, dates and departure airports are available at a supplement. All prices are subject to availability and can be withdrawn without notice due to airline availability. Single traveller supplements may apply. Terms and conditions apply