Portugal Train Holidays 2022/2023

In Portugal, enjoy a culture of almost perpetual relaxation. Wherever you decide to go, make sure you book soon to avoid disappointment!
Portugal Rail Tours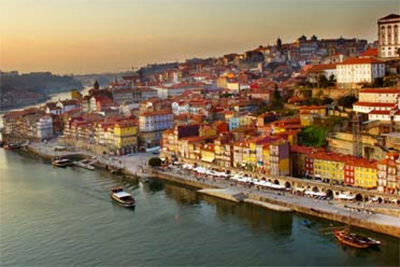 14 days from £2,945 per person
Flowing from northern Spain to the ocean in Porto, the Douro River carves our route through a rolling landscape of vineyards towards historic Porto. Exploring not only the ever-changing scenery, but also the gastronomic delights along the way.
Portugal Rail Tours
Lisbon, Porto & The Douro Valley
Soak up a rich historical legacy and laid-back culture blended with cinematic natural landscapes in beautiful Portugal. From colourful Lisbon and the stunning palaces of Sintra to picture-perfect Porto and the breathtaking Douro Valley, head out on this unforgettable adventure by rail and discover so much packed into the price. Click below to find out what's waiting in sun-drenched Portugal.