Japan Travel Guide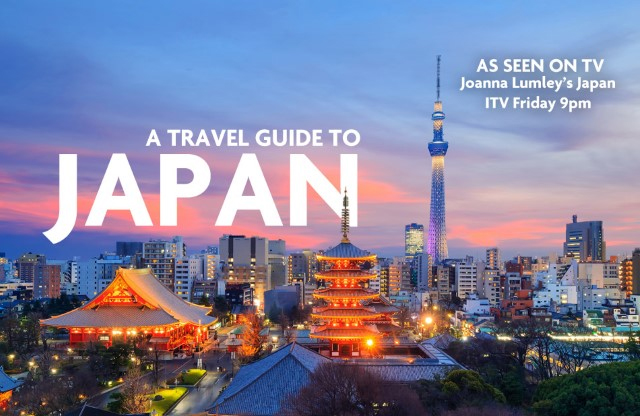 A holiday to Japan can often feel like stepping into another world. With its rich history, vibrant modern cities and distinc culture, travellers can expect to be beguiled and besotted in equal measure as they explore Japan's many attractions

From the upturned eaves and tiled roofs of Matsumoto Castle to the serene landscapes surrounding iconic Mount Fuji and the futuristic cityscape of Tokyo where ancient temples rub shoulders with towering skyscrapers, Japan offers a plethora of unique destinations and unforgettable experiences.

With two extensive tours to Japan, discovering the 'Land of the Rising Sun' with Great Rail Journeys is the perfect option for those wanting to explore the country's best destinations. Both itineraries delve into rural and urban locales, visitng modern and historic attractions for the most compelling and complete experience of this fascinating country.

Scroll down for a summary of these fantastic tours and a more in-depth look at the some of the destinations we visit on them.
Essentials
A country of 127.3 million people, Japan lies to the east of continental Asia with the Sea of Japan and Korea to its west and the Pacific Ocean to its east. Though it is actually comprised of thousands of islands, the four largest - Honshu, Hokkaido, Kyushu and Shikoku make up most of the country's land area. Its capital city, Tokyo, is the cultural centre of Japan. Located on the island of Honshu it is one of the most populous cities in the world.

Linked by the highly efficient Shinkansen or 'bullet Trains', travelling by rail in Japan is the most relaxing and convenient way of moving between its many compelling destinations.
Tokyo
Effortlessly blending the old and the new, Tokyo is a city that defies definition. Cutting edge technology sits alongside ancient temples, with flashing neon lights and shining skyscrapers towering above stunning Shinto shrines. Discover bustling Ameyoko Market, witness Buddhist rituals at the Asakusa Kannon temple or take in the city's hustle and bustle in Shinjuku.
Kyoto
Enjoying a central location on Honshu, Japan's main island, Kyoto was first settled in the 7th century AD, and by 794 had become the capital of Japan. Spared from much of the bombing that took place during the Second World War, Kyoto has an abundance of historic buildings. The city boasts 17 UNESCO World Heritage sites, and more than 2000 temples and shrines.
Hiroshima
Situated in western Honshu, Hiroshima is best known for being destroyed after the United States Air Force dropped an atomic bomb on the city on 6th August 1945. The city is now home to the Hiroshima Peace Memorial Park, a sobering but essential destination for those wanting to understand the history of modern Japan.
Sapporo
Situated in the mountainous northern Japanese island of Hokkaido, Sapporo is a city of pretty public spaces and 19th century architecture. Famed for its ramen (a popular noodle dish), beer and whiskey, the nearby Yoichi Distrillery produces an award-winning Japanese Whiskey, made with traditional Scottish techniques.
Visit Japan in 2017
GRAND TOUR OF JAPAN
16 DAYS FROM £4,995pp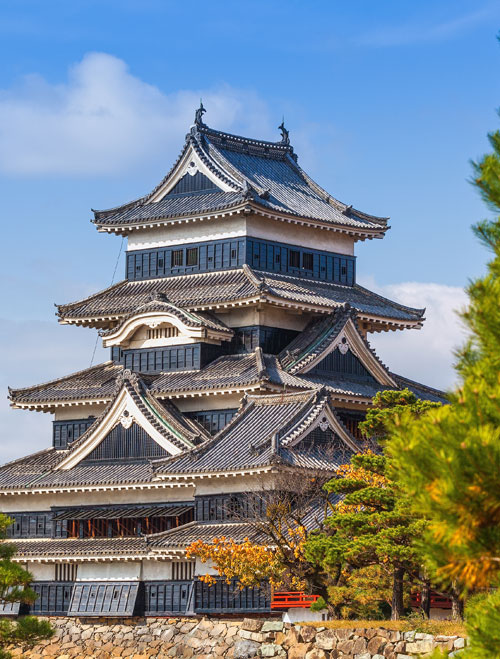 Absorb ancient history and timeless traditions as we travel through the 'land of the Rising Sun' by futuristic bullet train.

Sample Japanese whiskey in Sapporo and soak up the spectacular sight of Mount Fuji, explore the bustling city of Tokyo and take in the fascinating mix of old and new as we explore the ancient attractions dotted around this modern metropolis.
Discover a different side to Japan in the idyllic Takayama Valley before exploring historic Kyoto, Nara and Hiroshima.
DISCOVERING JAPAN
13 DAYS FROM £3,645pp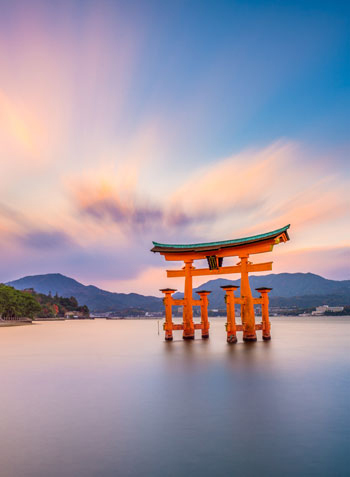 Ancient ceremonies meet 21st century technology in this astonishing country of contrasts. This fascianting tour goes a long way to interpret the mystery of Japan as we cross the country on high-speed bullet trains.

Take a step back in time at the Hida Folk Village open-air museum, cruise to Miyajima island and witness its iconic 'floating' torii gate and explore the historic city of Nara with its impressive Todai-ji Temple and serene deer park.
Take in the contrasting cultures of Japan on this fantastic 13 day holiday through its most unforgettable destinations.