River Cruises 2022/2023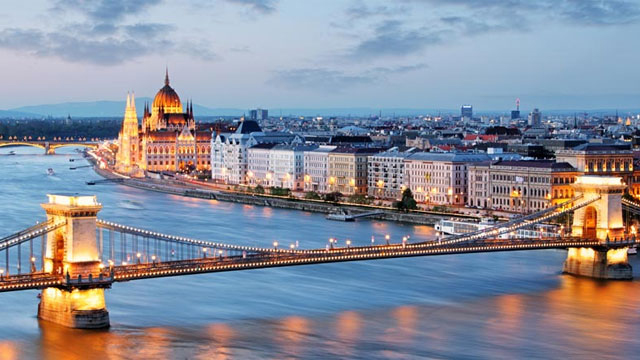 While holidays by train may be what we are best known for, we believe that trains and ships have much in common; an interesting new perspective from which to view the world around you and the ability to get to places where roads cannot reach. This provides for an ideal combination and so, working closely with our specialist cruise partners, we have built up an impressive variety of river cruises that will take you all across the continent.
Cruising by Rail
River Cruising
For those who love to see the scenery from both land and water, our cruising by rail selection is the ideal way to see Europe. Enjoy the beautiful Rhine, Germany's most famous river, where many of the countries beautiful city can be seen lining the banks. In France, the lovely Rhone offers a lazy and relaxed way of life, enjoying the magnificent array of history on offer along the way. The Danube combines history, beauty, and a myriad of countries, as you discover Vienna, Budapest, and Bratislava on this magnificent whirlwind tour.
Cruises offer a spectacular way to explore the rivers and waterways of Europe, an exciting option available to you when choosing our cruises is the opportunity to add a brief tour onto the beginning or end of your cruise. This allows you to experience more of the countries you visit, enjoying some of the most iconic adventures and excursions available. Your cruise becomes more than just a cruise, allowing you to make the utmost of your time away with iconic rail journeys and classic visits to timeless cities.
On a Great Rail Journeys charter cruise, we want to make your time on board as fantastic as it possibly can be. That's why certain departures on our timeless Douro and Danube cruises feature a talk from former royal correspondent, classical music expert and rail enthusiast Nicholas Owen, who will captivate you with stories and information from his time as a journalist and broadcaster. For more information and departure dates, take a look at the tours below.
A Different Way to Travel
The rivers of Europe are waiting to impress with their scenic beauty, so why not discover the charms of a river cruise. Enjoy the same fantastic value and rail expertise you know and love as well as unforgettable rail experiences as you take to the waters and uncover the unique scenery and culture of Europe's diverse waterways.
Blending the fantastic value and rail expertise you know and love with some of Europe's most breathtaking rivers, these cruises have both style and substance. From culture-packed excursions and expertly prepared cuisine to spacious and elegant cabins, watch the video below for a flavour of what to expect when you take to the waters.
Delve into a world of luxurious river cruises. Blending Europe's breathtaking rivers with unmissable rail journeys, these cruises offer the best of both worlds. Enjoy the fantastic value and expertise you know from Rail Discoveries, with culture-packed excursions, expertly prepared cuisine and spacious cabins. You can even choose to fly to your starting point if that's more convenient.
River and Rail - the Perfect Pair
When we launched our first river cruises in 2019, we set out to redefine river cruises by rail. Combining epic journeys with all the things our customers already love about our holidays, experience the undeniable elegance of a luxury river cruise alongside shore excursions that showcase the cultures and traditions of each port, all accompanied by first-class service.