Germany Train Holidays 2022/2023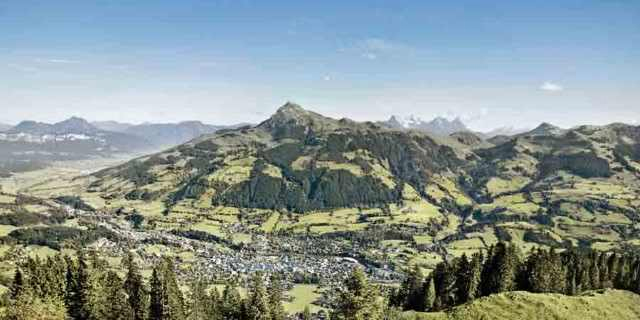 A selection of our best selling Germany tours
For some fantastic rail, venture forth in the Harz Mountains of Germany on board the Brocken and Selketal Railways. Mountains? Check! Castles? Check! Lakes, cities and picture postcard villages? Check, check and check! If you want to leave it all behind and step into your very own fairytale, give Germany a try.

10 Days from £1,765PP
Discover two of Germany's most picturesque regions on this fantastic two-centre holiday. We explore the half timbered villages and stunning peaks of the Harz Mountains by heritage railway before visiting the stunning Rhine Gorge, where the legendary Lorelei Rock still casts its spell.

8 Days from £695PP
Discover one of Europe's most beautiful rivers, the Rhine, on a holiday filled with scenic beauty. Explore the Peace Museum in Remagen, sip local wines in Mayschoss, and enjoy an afternoon in charming Cochem. The cherry on top - an unforgettable cruise through the iconic Rhine Gorge, passing the legendary Lorelei Rock on your way to medieval Rüdesheim.

7 Days from £895PP
Explore the best of Bavaria from your base in charming Langenau on this all-inclusive escape. Visit Lindau by Lake Constance, pretty Füssen with its colourful buildings, and Rothenburg, one of Germany's most beautiful medieval towns. A holiday highlight is a visit to Neuschwanstein Castle, a stunning castle that served as inspiration for Walt Disney's 'Sleeping Beauty'.

10 days from £1,365PP
Get to know some of Europe's finest cities on this culture-rich holiday. Explore Vienna, uncovering its grand architecture and rich artistic heritage. Stroll through Prague's UNESCO-listed centre, a labyrinth of cobbled lanes, ancient courtyards, and spectacular Gothic buildings. And, visit enigmatic Berlin, discovering the impressive architecture and unique history of the once-divided city.

6 Days from £975PP
Travel the Harz Mountains, the highest range in northern Germany, by train on the Brocken and Selketal Railways for scenic journeys through spruce woodland and narrow valleys.

7 days from £1,365PP
Experience the beautiful Black Forest from the popular resort of lakeside Titisee, set amidst lush green meadows and pine-clad hills. A boat cruise and steam train journey through scented woodlands make for a wonderful holiday.

10 days from £1,655 per person
Magnificent architecture, iconic monuments and rejuvenated cities combine on a Berlin, Dresden and Prague tour, visiting three of the Continent's most important and most beautiful destinations on a journey into history.

8 days from £1,165 per person
Boasting winding valleys and rugged mountain ranges, Saxony is among Germany's most scenic regions. We discover its prettiest towns and its beautiful scenery on excursions by historic narrow-gauge railway.
Discover the Delights of Deutschland
Step into the pages of your favourite fairytale book when you visit Germany on a relaxing rail tour or river cruise. There's no denying the magic this country evokes as you uncover dreamy Bavarian castles, wander through riverside villages that produce some of the country's best wines and ride on nostalgic steam trains through an epic landscape of ancient forests and soaring mountains.
Discover Lands of Fairytale Beauty
From majestic mountains, emerald forests and timber-framed villages to forward-thinking cities that blend rich history with striking skylines, there's a wealth of heritage and fairytale beauty in Germany and Eastern Europe. Take a riverboat cruise through the spectacular Rhine Gorge, admiring the legendary Lorelei Rock, explore Berlin at night, illuminated by golden lights, or soak up a dizzying blend of architecture in a captivating capital city.

Discover Rich History in Berlin
Discover Berlin, a vibrant metropolis shaped by its gritty past and bursting with historic attractions, on a holiday that also takes in Vienna and Prague.

Uncover Storybook Bavaria
Whimsical palaces and deep emerald forests set the scene for this Bavarian adventure, as you experience the best of Germany's most breathtaking region.

Bavaria All Inclusive
There's something a little magical about Bavaria. Picturesque medieval towns, enchanting, multi-spired castles and dark, mysterious pine forests combine to create a truly unique holiday destination. Discover your own fairytale with our highly inclusive rail tour of Germany's most mystical region. With expert-designed itineraries and plenty of time to explore independently too, we're sure you'll fall well and truly in love.


Tour Itineraries:
The Moselle Valley - Harz Mountains & Rhine Gorge