Berlin Train Holidays 2022/2023
The once-divided German city has a significant place in modern history. Once a symbol of the Cold War, where the infamous Berlin Wall divided East and West Berlin, today Berlin is a thriving modern capital, offering a great blend of historic attractions and cosmopolitan culture.
Berlin Rail Tours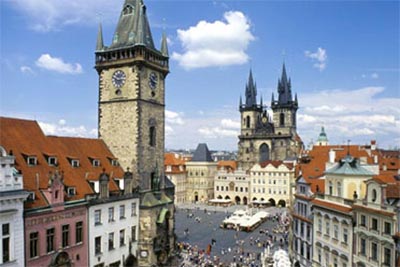 10 days from £1,365PP
Get to know some of Europe's finest cities on this culture-rich holiday. Explore Vienna, uncovering its grand architecture and rich artistic heritage. Stroll through Prague's UNESCO-listed centre, a labyrinth of cobbled lanes, ancient courtyards, and spectacular Gothic buildings. And, visit enigmatic Berlin, discovering the impressive architecture and unique history of the once-divided city.

10 days from £1,655 per person
Magnificent architecture, iconic monuments and rejuvenated cities combine on a Berlin, Dresden and Prague tour, visiting three of the Continent's most important and most beautiful destinations on a journey into history.

11 days from £1,299 per person
Explore Berlin, Prague, Vienna and Budapest, discovering the region's rich heritage of art, history and culture while savouring its world-class castles, palaces and museums.
Berlin Tours