India, China & the Far East Train Tours 2022/2023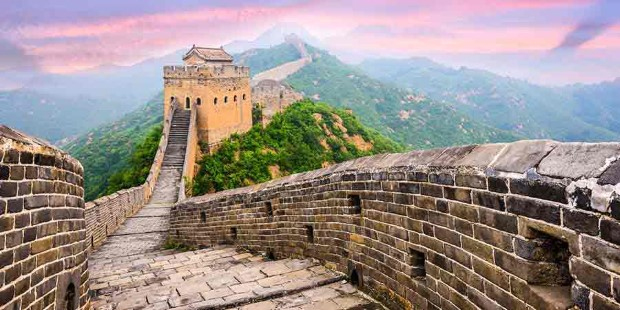 Our India, China & the Far East Collection
Discover the diverse magnificence of the Far East with Rail Discoveries. Venture into the exotic depths and fascinating ruins of Vietnam and Cambodia, explore the colourful cities of India and dive into the imperial majesty of China on our excellent tours across Asia.
Kaleidoscopic colours, enticing sights, and an incredible array of beauty both man-made and non, India is a perfect holiday destination for exotic adventure seekers. Enjoy the chance to see some of India's most well known majesties, including the Taj Mahal and the Amber Fort, or venture to the Himalayan region of this beautiful country, viewing the natural majesty of this corner of the world.
Exotic scents, sights, and sounds all await in the mesmerising sub-continent of India. From the awe-inspiring beauty of the cities of Delhi and Agra, to the iconic UNESCO listed sites that dot the country, to the myriad of incredible flora and fauna that help make India so colourful, discover it all on a Rail Discoveries tour.
Take a whirlwind adventure through China's ancient and modern wonders

13 Days from £2,195PP
Take an adventure through China's ancient and modern wonders. Travel from bustling Beijing, with its Great Wall, to ancient Xi'an and its Terracotta Warriors, cruising the Yangtze River en-route.
Explore the wonders of two fascinating nations on a tour of vietnam and Cambodia
14 Days from £2,295PP
Explore the wonders of two fascinating nations on a tour of Vietnam and Cambodia. Delve into the history and culture of Vietnam, explore UNESCO-listed attractions and visit the incredible temple city of Angkor Wat.
10 Days from £1,215PP
Discover the glorious country of India on this tour, taking you to some of it's most beautiful cities, discovering the most exquisite historical sights, and perhaps seeing a tiger at Ranthambore National Park.
14 Days from £1,895PP
Discover the exotic majesty of India's southern regions on a tour which ventures into jungles and along coastlines, uncovering colours, tastes and sights from some of India's least explored destinations.
11 Days from £1,395PP
Explore India's iconic landmarks and enchanting wildlife on this incredible tour. From bustling Delhi, discover ancient cities by modern rail, visit the incredible Taj Mahal, and take two game drives to spot the elusive tiger.
13 Days from £1,995PP
The kaleidoscopic sights of this colourful country take your breath away. Our Indian rail tour takes in the Red and Amber Forts, historic temples, beautiful palaces and ornate gardens, as we visit Delhi, the 'Pink City' of Jaipur and Agra with its white marble icon, the Taj Mahal.
15 Days from £4,845PP
Magnificent palaces and forts are waiting to be discovered on this Indian rail adventure aboard the Palace on Wheels train. Experience the lifestyle of the Maharajahs as we visit walled cities, marvel at the astonishing Taj Mahal and enjoy tiger spotting in Ranthambore National Park.
16 Days from £2,620PP
During this truly unforgettable tour of southern India, we visit the cities, temples and tea plantations of the Tamil Nadu region before heading to Kerala. We explore the captivating city of Kochi, relax on Kerala's beaches and cruise through the backwaters of Vambanad Lake.
19 Days from £2,820PP
Explore the highlights of India and Nepal on this grand tour which includes some of the world's most beautiful temples, sights and scenery. We witness colourful ceremonies, a game drive, and experience breathtaking views of the Himalaya from Pokhara on this adventurous tour.
11 Days from £2,270PP
Venture into the spectacular Himalayan Mountains on this tour which celebrates the best that this stunning mountain range, and the country of India have to offer. Discover ancient mountains, Tibetan mysticism and colourful cities.
15 Days from £2,720PP
Embark on this incredible adventure travelling south along India's west coast by rail. Explore an array of India's most impressive sights, from bustling Mumbai and the old port of Mangaluru, as we travel on the famous Konkan Railway.
Tour Itineraries:
Grand Tour of India & Nepal - India's Golden Triangle - A Royal Indian Odyssey - Keralta & Southern India