Wales Train Tours 2022/2023
Railways of Wales
Step back in time as we soak up the scenery aboard historic steam trains in Wales, including the Welsh Highland Railway and the Ffestiniog Railway.

Wales Rail Holidays

6 days from £695PP
North Wales offers some of the UK's most breathtaking coastline. Experience the best of it from your base in Llandudno, discovering impressive castles and charming railways.

6 Days from £495 per person
Julie Walters has sprung onto our screens with her fabulous 'Coastal Railways' series, taking us the length of Great Britain. Why not follow in Julie's footsteps and enjoy a fantastic tour of North Wales, based in charming Llandudno. From here we discover the historic steam railways and impressive castles found along the coastline of this beautiful and mountainous region of Wales.

5 days from £590PP
Discover the heart of Wales' famously rolling hills via heritage rail. Lose yourself in the landscapes of the Welsh Lake District and explore the history of this fascinating region.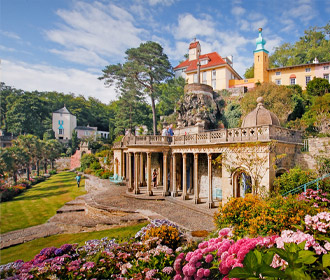 Great Little Trains of North Wales & Portmeirion
5 Days from just £299 pp
Departures: October
4 nights at a selected hotel in Llandudno with dinner & breakfast
Entertainment some evenings
Excursions to Caernarfon & Portmeirion
Heritage journeys on the Welsh Highland Railway, Great Orme Tramway & Ffestiniog Railway
Free time in Llandudno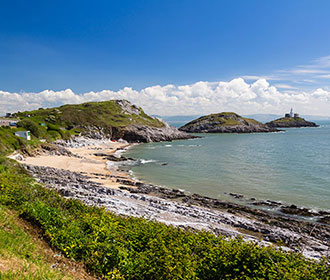 Tenby, Royal Mint & Brecon Mountain Railway
5 Days from just £349 pp
Departures: October
4 nights at the Mercure Swansea Hotel with dinner & breakfast
Excursions to the Royal Mint Experience, Cardiff & Tenby
Heritage train journey on the Brecon Mountain Railway
Scenic drive through the Brecon Beacons National Park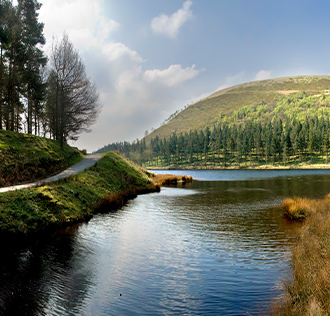 The Welsh Marches & Severn Valley Railway
5 Days from just £279 pp
Departures: September
4 nights at the Bromsgrove Hotel & Spa, Bromsgrove with dinner & breakfast
Excursions to Shrewsbury, Ludlow, Llandrindod Wells, Hay-on-Wye, Hereford & Worcester
Heritage train journey on the Severn Valley Railway
Cruise on the River Severn with light refreshments

6 days from £499 per person
Discover heritage steam trains, rugged landscapes and tiny yet stunning castles on a scenic rail holiday that unveils the very best of South Wales.
Wales Rail Tours
A Rare Bit of Wales
See the sights of Wales' majestic National Parks by train and visit castles centuries in the making. Natural wonders abound in a destination famed for its unique heritage.
A Flavour of Italy in Wales
Portmeirion famous for its colourful, Italianate architecture that wouldn't look out of place on the sun-soaked Italian coast. Also discover the central piazza and elegant Japanese gardens.