Cultural Collection 2017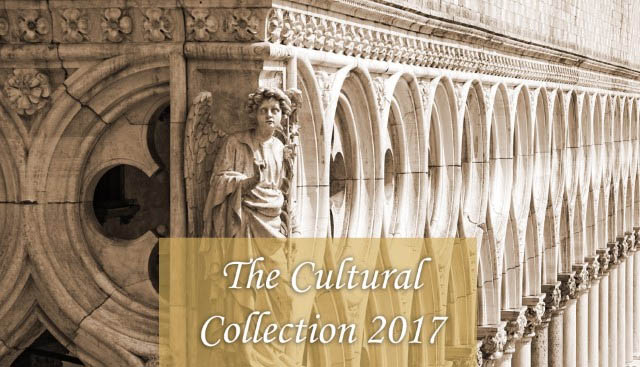 Delivering culture to your doorstep
We'd like to let you know about our new Cultural Collection which features an expansive selection of historical and special interest tours as well as a range of departures that coencide with special events such as Mardi Gras in New Orleans, the Venice Carnival or the Edinburgh Tattoo. Our 2017 Cultural Collection undoubtedly offers a host of unique experiences and unforgettable attractions.
So whether you want to tour the castles and medieval cities of Spain, visit the Harrogate Flower Show in Spring or embark on a gastronomic journey across Italy, our Cultural Collection is the perfect option for those looking to discover a different side to their favourite destinations.
Historical Tours
Stroll through history with Great Rail Journeys' fantastic selection of historic tours. Created in conjunction with the University of York, these informative experiences are the best way to explore some of history's most important figures and events.
The Plantagenet's in France | 5 days from £845pp
Wars of the Roses | 6 days from £845pp
The Industrial North's Golden Age | 6 days from £875pp
Festivals, Carnivals & Special Events
Experience some of the world's most diverse special events and vivid carnivals across the globe. From the easter celebrations in Seville to the world famous Harbin Ice Festival in north-east China, each tour gives you a chance to indulge in a fantastically unique and atmospheric experience.
Tracks of the Deep South | 14 days from £2,895pp
Premium Brazil, Argentina & Patagonia | 16 days from £7,995
Vienna & the Johann Strauss Ball | 8 days from £1,595pp
Gastronomic Adventures
Discover gastronomic delights across Europe and explore the origins of world famous cuisine. Journey to the centres of Italian cooking or tour the wine regions of france and germany.
Gastronomic Italy | 11 days from £2,295pp
Gastronomic Piedmont | 8 days from £1,445pp
Alsace & the Route des Vins | 7 days from £1,245pp
Horticultural Shows & Gardens
From the Harrogate Flower Show to the dazzling displays at the Keukenhof Gardens in the Netherlands, this collection of tours offers a wide selection of attractions and destinations across Europe & the UK.
Steam Trains & Tulips of Hollands | 6 days from £735pp
The Harrogate Flower Show | 6 days from £525pp
Gardens of the Loire & Versailles | 8 days from £1,295pp